COACH SIGNATURE MINI UMBRELLA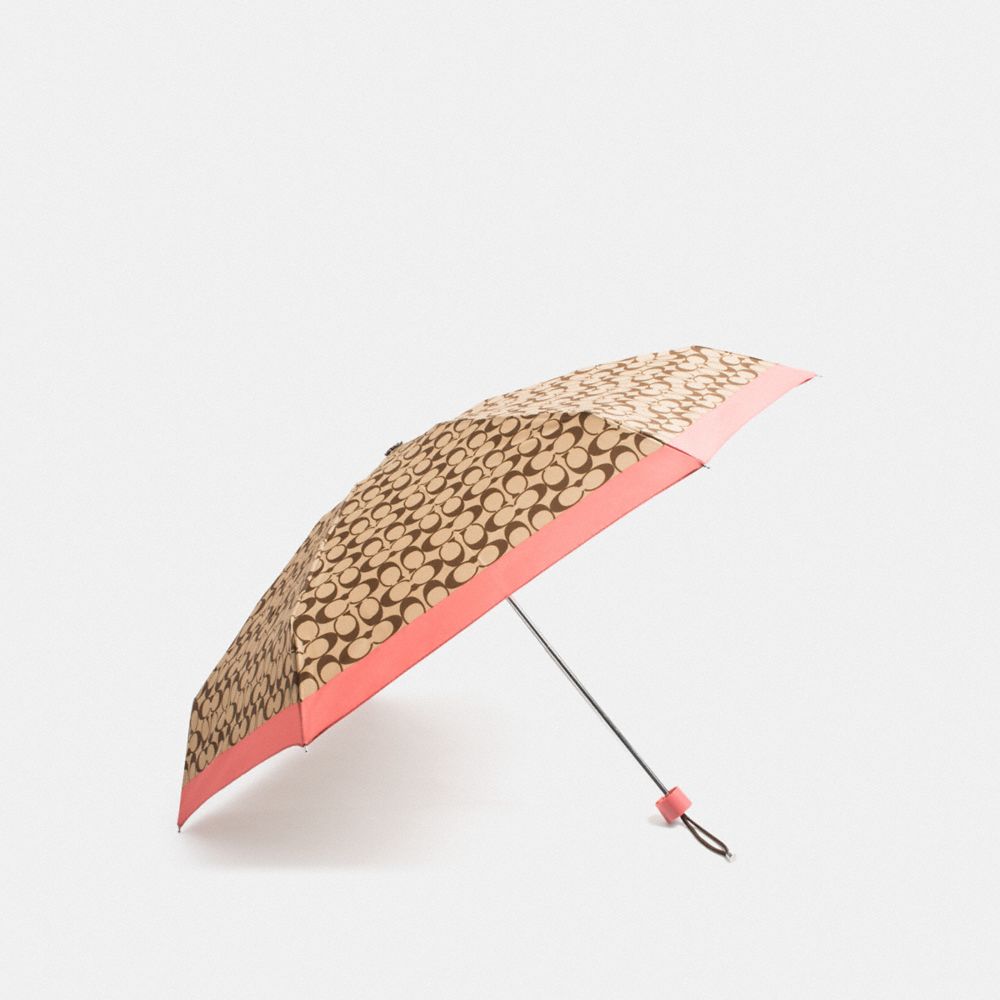 COACH SIGNATURE MINI UMBRELLA
COACH F63365
Product details



| Printed nylon| Attached wrist strap





Style No. f63365




|
| Editor's notes| | | Printed with our signature, this durable umbrella is finished with a wrist strap in Coach leather. Its petite size makes it easy to toss into a bag.
AVAILABLE COLORS:
CORAL/SILVER
MSRP: $68
NOW $18
Page generated in 0.0245 seconds.
TOP