COACH COACH X JEAN-MICHEL BASQUIAT SUNGLASS CASE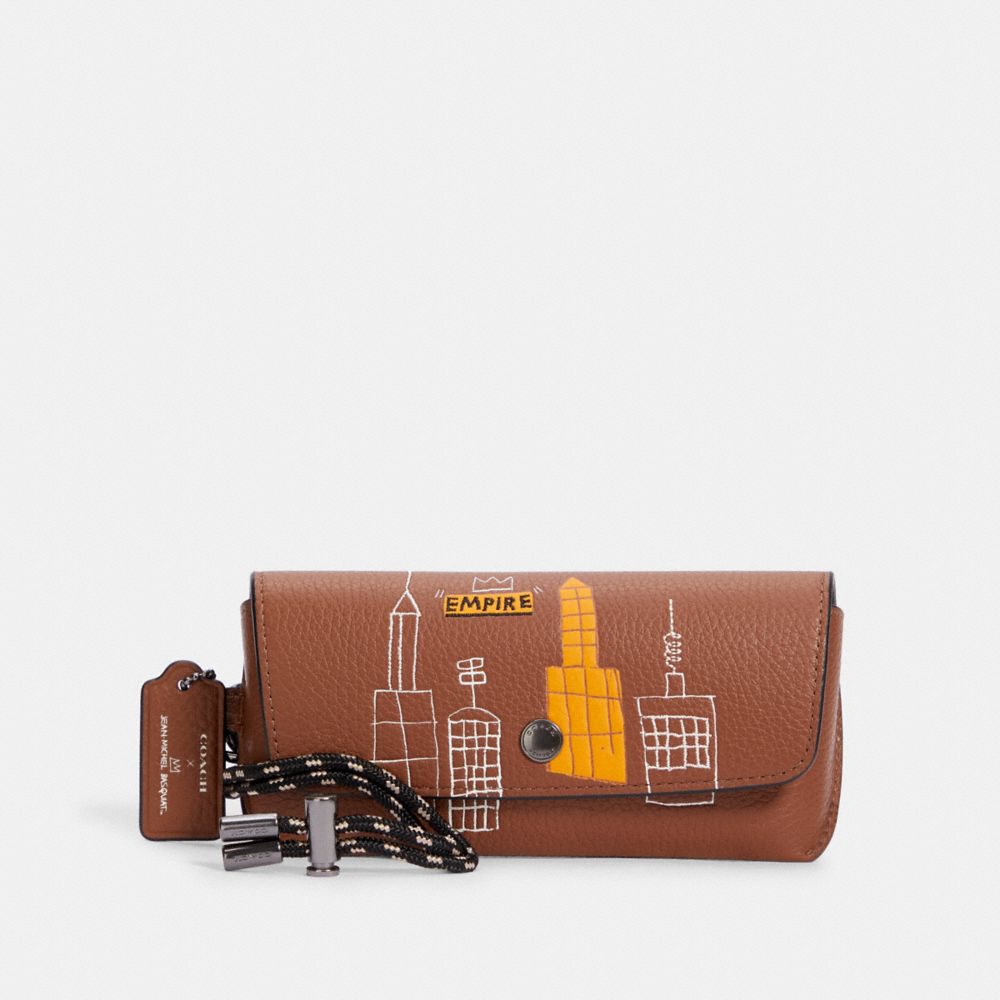 COACH COACH X JEAN-MICHEL BASQUIAT SUNGLASS CASE
COACH C5629
Refined pebble leather| Snap closure, fabric lining| Attached lanyard| 6 3/4" (L) x 3" (H) x 1 1/2" (W)| Coach celebrates and honors renowned New York City artist Jean-Michel Basquiat with a special collection featuring elements from his revolutionary works of art.| © ESTATE OF JEAN-MICHEL BASQUIAT. LICENSED BY ARTESTAR, NEW YORK
About the artist: Jean-Michel Basquiat is widely considered one of the most important artists of the 20th century. Known for his raw Neo-Expressionist pieces, Basquiat gained international acclaim in the late '70s and '80s for creating works of art featuring colorful abstract imagery and phrases inspired by African, Aztec, and Greek cultures, African American history and topics related to social justice.
Style No. c5629

What's My Size?
AVAILABLE COLORS:
QB/SADDLE MULTI
MSRP: $178
NOW $91
Page generated in 0.019 seconds.
TOP